Ok, so it's time to do a write up of my fabulous weekend last weekend. June 9th-10th was the Louisville Irish Fest. I had been traveling up to Louisville as the Lexington area liaison to their Board of Directors, but with Dad's surgery my months of April and May were pretty much shot, and the Irish Fest pretty much went to the wayside. Fortunately, they were incredibly understanding, and I ended up pitching in as a volunteer for the children's area.
This is a picture-heavy post, so be warned!
I taught Irish dance classes to wee ones ….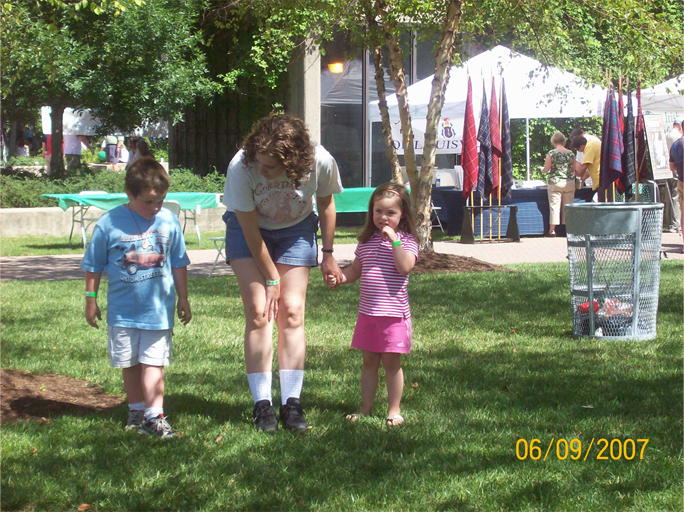 And their families….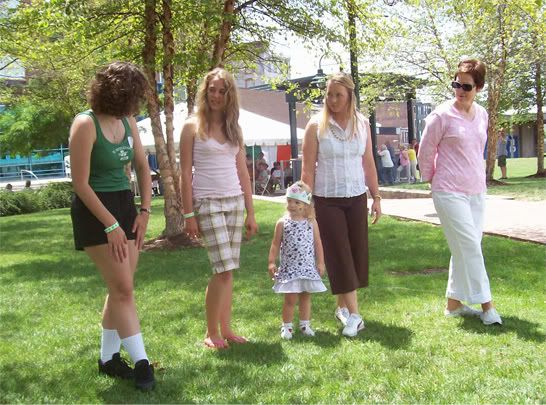 I painted faces…..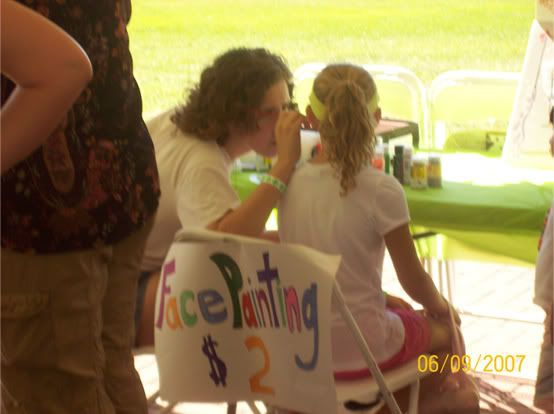 and made friends with Tanya and Amanda. Amanda chairs the Children's Area, and Tanya is from Atlanta, so we had a nice time chatting about the environs in and around where she lives. She very nicely offered to let me stay with her any time I passed through town.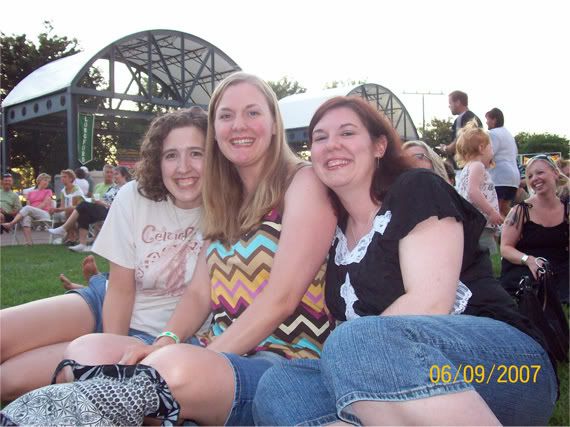 I danced…..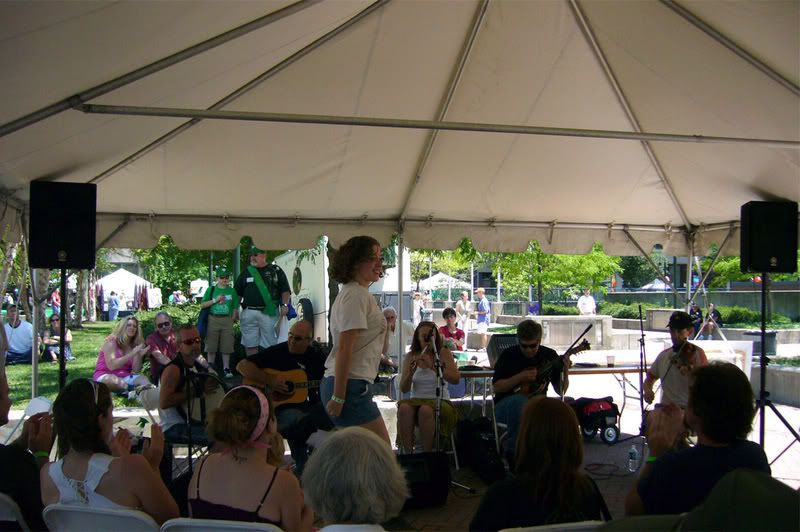 A lot!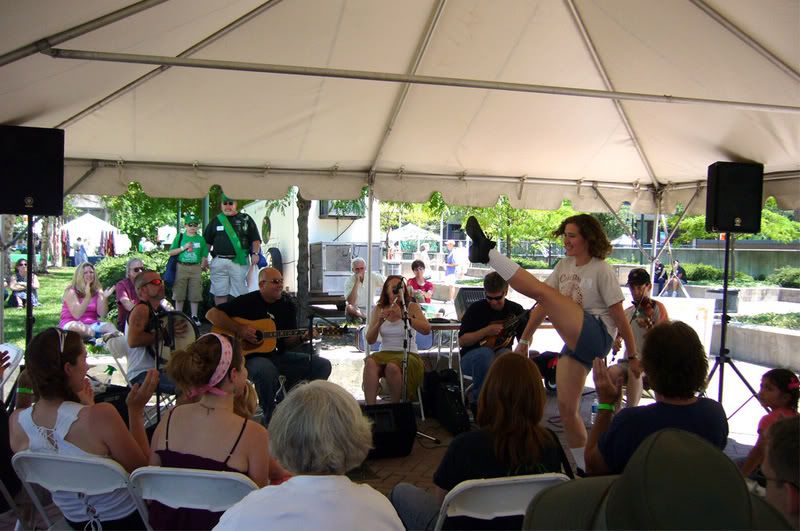 That may be the best dancing picture of me, ever. I had no idea I could still throw that high! I was tickled pink that one of the audience members took this picture and then emailed it to me.
The band in those two photos, by the way, is Louisville-area Irish band Cloigeann. I stalk them – they are my favorite regional Irish band. So much fun, and their tempo is perfect. They know me by name, and they've gotten used to me dancing. In fact, I was sitting in the back row, somewhat hiding from their view, and Cathy (the whistle player) saw me and exclaimed, "Abby! Come and dance!"
So, the band moved their monitor closer in, and the front row of chairs got moved back, and I danced myself out. There were two stages at the fest – the stage in the pics is the smaller one. I also danced in front of the main stage, where there was actually a small platform stage for the dancers down in front. I came home with t-shirts and several autographed CDs, but the real highlight of both evenings was Siochan. Specifically, their absolutely HAWT fiddle player and vocalist, Nathan: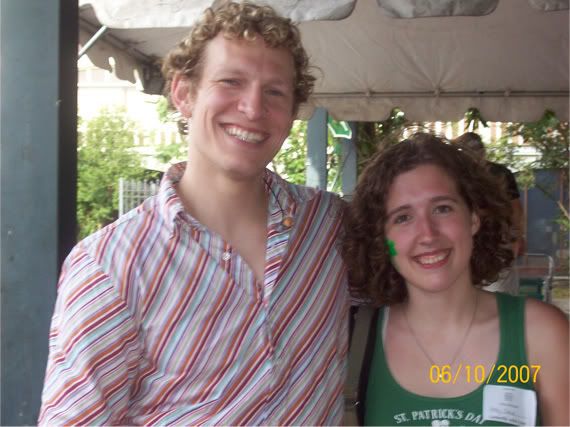 I danced for the band on Saturday, and after I was the first one up, it seemed to cure the audience of their shyness – everybody danced! Especially some darling little kids.
Before Siochan got on stage on Sunday, they were hanging out in the wings of the stage waiting to set up for their show, and several members of the band (including Nathan, yum!) recognized me for my dancing on Saturday. Of course I agreed to dance more, and had an even better time on Sunday. They were very appreciative of the dancing, and I had more time on stage to myself. I posed for the picture afterwards.
Of course, on Monday I was so stiff I could hardly walk, but it was SO worth it.
More dancing to come this weekend! I'm taking Friday off and heading up to a three day weekend in Akron, OH for the All Balboa swing dance workshop. It'll be classes all day for all three days, plus live swing bands to dance to at night. I'm leaving this afternoon and stopping in Columbus for the night, and I'm super excited. Busy as a bee, that's Abby!